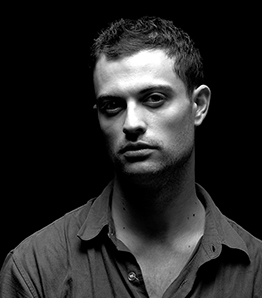 Andrew Rowat was determined not to be a photographer. So much so that on his 16th birthday he made it very clear to his parents that under no circumstances was he to be given a camera, like his older brother and sister. Of course he was given a Pentax K1000.
Fast forward to the University of British Columbia in Vancouver and Andrew continued his quest to absolutely not become a photographer. He started in the Theatre Programme, and then changed into Commerce, before finally performing the seldom attempted Arts-to-Science switch, graduating with a degree in Marine Biology. Naturally.
During university Andrew was heavily involved with the Photo Society on campus and lost many hours and weekends to developing film and crafting prints in the club's darkroom.
Upon graduation Andrew doggedly pursued his don't-be-a-photographer maxim by completing a one-year course in web design & multimedia. Ironically, given that skill set, it would be a very long time before Andrew actually updated his website.
The logical next stop in Andrew's journey was China where he would decamp for the next 7 years and change. And the logical question here is of course, why?
To go work for a State-owned Chinese carpet company of course. Chief responsibility? Naming carpets.
Carpets aside, it was in China that Andrew finally succumbed to his passion – photography.
He made regular trips to New York (where he would eventually move for 6 years) and London and editorial and commercial commissions started to pile up on each other. He was honoured with a PDN30 award, an award that recognizes the top 30 up-and-coming photographers worldwide; as well as awards from the Magenta Foundation, Px3, and the APA.
Today Andrew can count the world's leading publications as clients, and he splits his time between New York City, Shanghai, and Toronto.
His portraits have appeared in Vanity Fair and The New Yorker, his travel work regularly appears in Conde Nast Traveler and Travel + Leisure, and his architecture and lifestyle work finds its way into the pages of Wallpaper, Monocle, and Dwell. His profile features have appeared in Esquire, and GQ. And if you like food then you can drool all over the pages of some of his Bon Appetit work. Just remember to wipe.
His Shanghainese is nothing to write home about but his Mandarin can certainly get him into trouble, and occasionally out of it. And his French always gets him into trouble.
Andrew's fine art is represented by the Elaine Fleck Gallery in Toronto.